GUIDES
Instructions:
Step 1: Sign in to your Google Merchant Center account.
Step 2: Click the 3-dot menu in the upper right-hand corner.
Step 3: Select Users.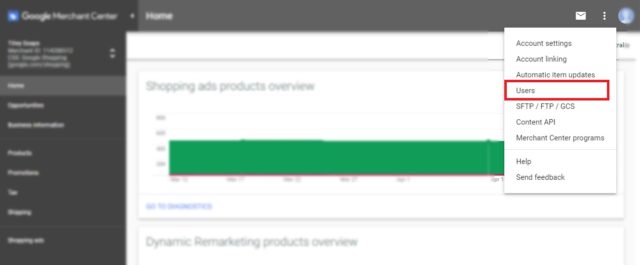 Step 4: Click the + button.
Step 5: Enter clients@arcadiandigital.com.au and click Add User.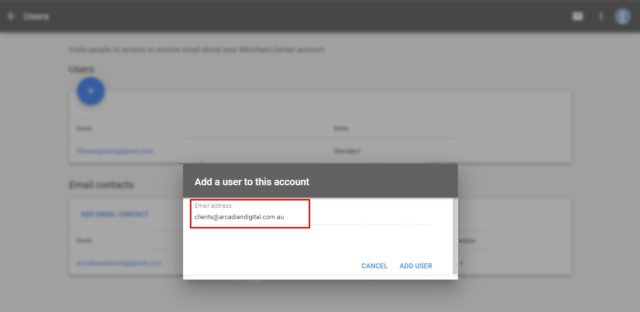 Step 6: Select Admin access and turn off all email notifications.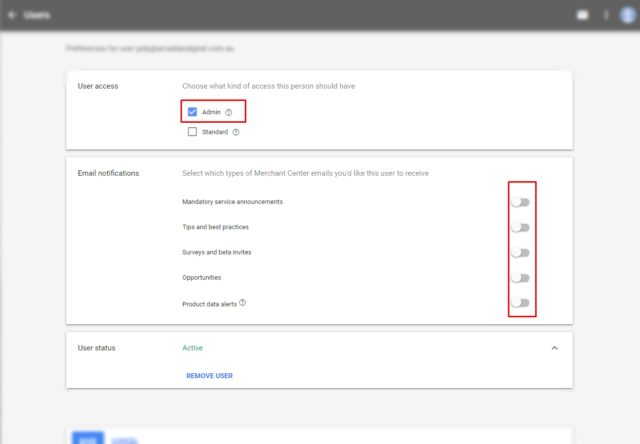 Step 7: Click Save.